12-19-2017, 05:51 AM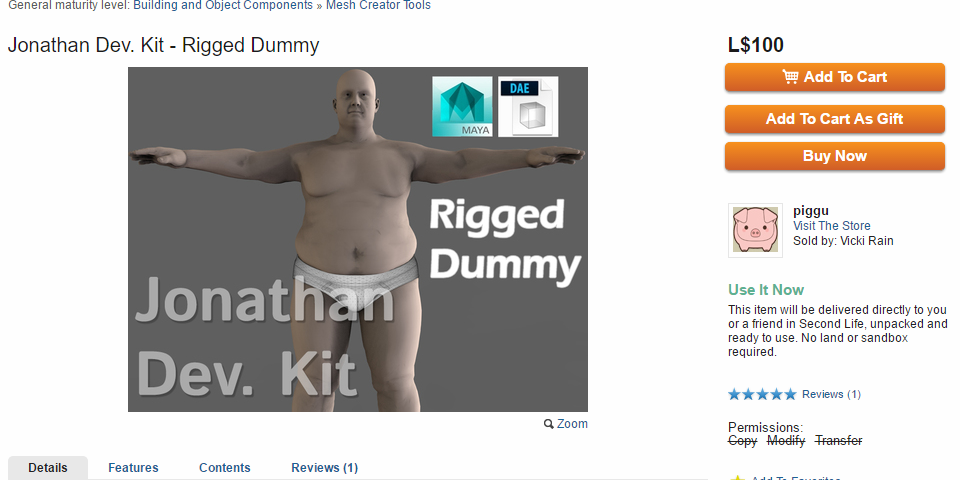 This is if you want to make clothing for this avi. I used it to practice with. The avi is on MP for 700 L. For me not worth the L. The Dev Kit came in a note card. Everything that was in folder is in download.
Guests cannot see links in the messages. Please register to forum by clicking
here
to see links.